Posted by BIP on 15th Jul 2021
The 4 BIG Benefits of Pipe Insulation
If you are reading this post, hopefully you already know at least one of the big benefits of insulation on your pipes. This blog post will promote the other benefits of pipe insulation you may or may not be aware of. The first benefit of reduced utility bills is the biggest because it affects your wallet.
1. REDUCED ENERGY USAGE = LOWER UTILITY BILLS
Piping that is not properly insulated will lack a consistent pipe temperature which is not a good thing for any type of pipe in both hot and cold systems. Pipe Insulation will help control and maintain process temperatures throughout the entire system from start to end. By controlling the temperature of the piping this will lead to higher operating efficiencies and in turn reduce energy loss resulting in lower utility bills.
2. SOUND ABSORPTION
Uninsulated piping may emit loud hammering sounds including vibrational humming depending on the pipe's use. Fiberglass Pipe Insulation acts like a muffler by absorbing a lot of these reverberations and noise with the open cell structure of the fiberglass layers. The sound will enter the insulation and bounce around all of the fibers which reduces sound energy, aka. absorption.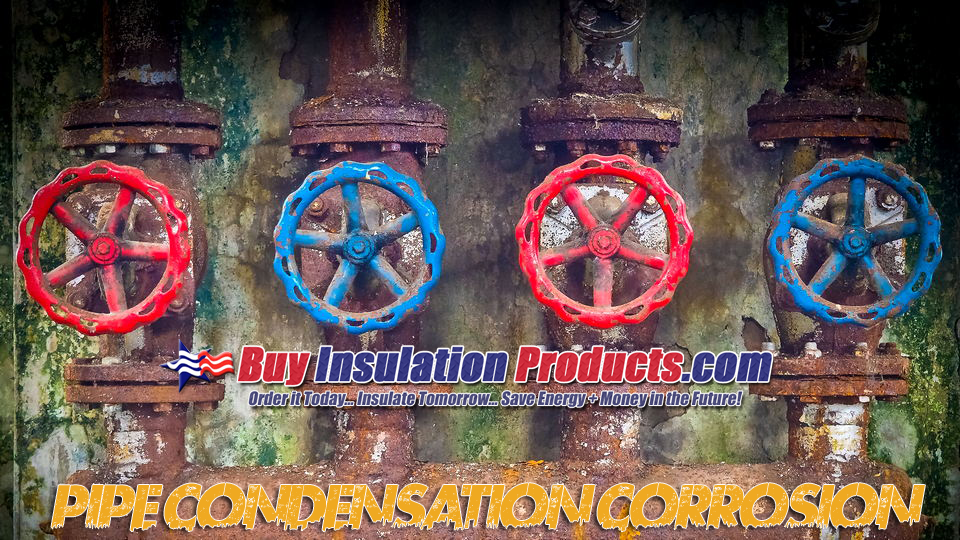 3. CONDENSATION CONTROL
Pipes will develop condensation buildup whenever the pipe's surface temperature drops below the dew point. By adding pipe insulation the surface temperature of the insulation will be raised higher usually reducing the chances of condensation. See our blog post of Condensation Control
4. WORKER SAFETY
Industrial piping can reach unsafe higher temperatures which put employees at risk of burns. Fiberglass Pipe Insulation will greatly reduce the surface temperature to safer levels.