Posted by BIP on 28th Jun 2021
New Product Alert! Buy Insulation Products is proud to announce that we now offer the GVS Elipse Respirator Starter Kits. Each starter kit includes one M/L Half-Face Respirator with pre-installed P100 Filters. The kit also includes a second pair or replacement P100 filters along with a hard shell carrying case.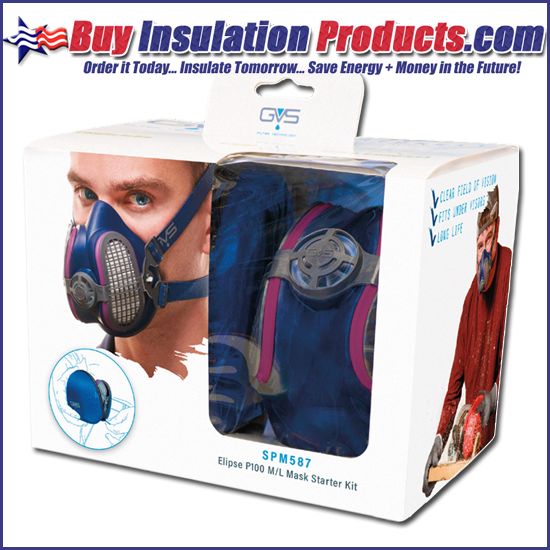 STARTER KIT INCLUDES:
Hard Shell Carry Case

Belt Holder
Easy Zipper Open/Close
Designed Exclusively for Elipse Mask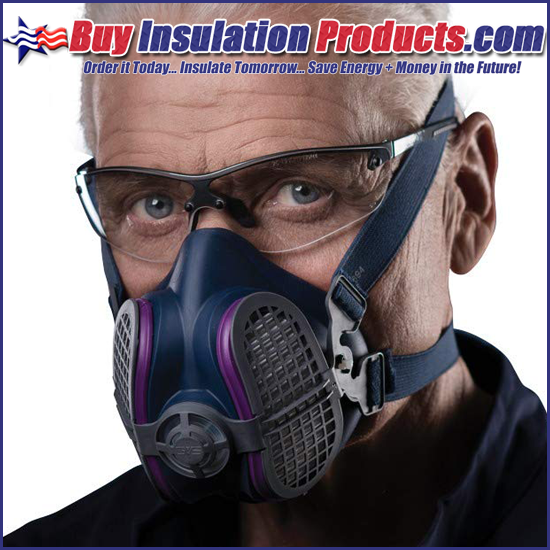 The GVS Elipse P100 Half-Face Respirator provides protection against dust particles, metal fumes, mists, and vapors. It is perfect for everyday use from DIY and commercial construction through to the more demanding environments of metalworking and stonemasonry.
The Elipse respirator comes ready to wear with P100 filters already installed. Simply adjust the straps to comfort and you are ready to work.
The Elipse P100 mask is NIOSH Approved in the United States: NIOSH Approval number: TC-84A-5395
Replacement filters available.
FEATURES
> Approved to NIOSH Standard
> Elipse twin filter ready to wear half mask
> Latex and silicone free, lightweight TPE face piece that is comfortable to wear for long periods of time
> Low profile filters provide unobstructed field of vision
> Compatible with other PPE safety products including visors and welding helmets
WARNING: Asbestos is a health hazard. Proper precautions should be taken at all times when working with or near asbestos containing materials including wearing a respirator and properly sealing off the work area from other parts of the building. *Do not over order this product as asbestos removal/encapsulating products are not eligible for returns or exchanges.